Big Boost Monthly Giving Program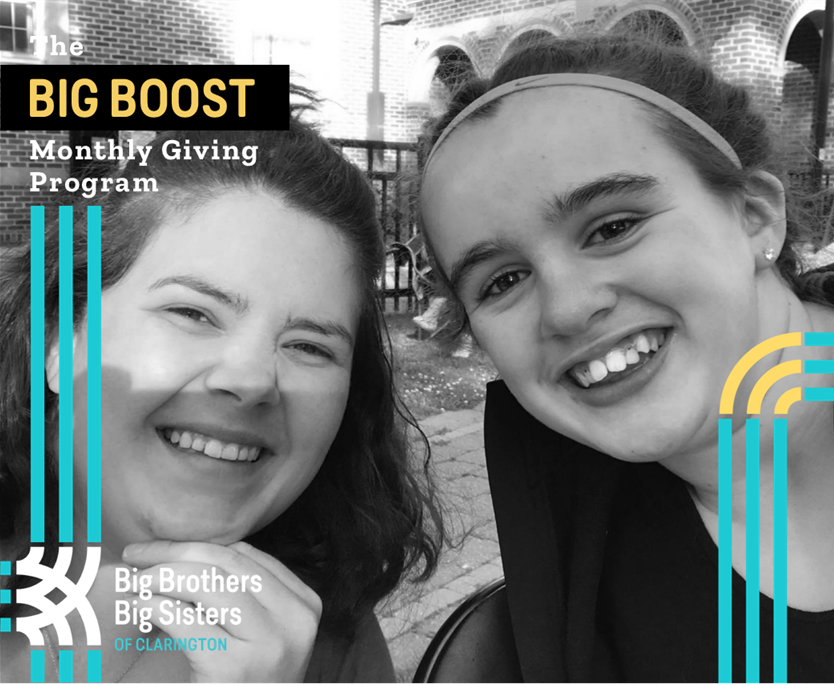 When you join our BIG Boost Monthly Giving Program, you are helping the children and youth of our community to develop into self-confident, emotionally strong and socially responsible adults.
On an annual basis, more than 500 children rely on the variety of  programs we offer, ranging from our traditional 'Big' and 'Little' matches, to in-school mentoring and summer camps. Many are young people who are facing a wide range of challenges in their lives. Having a positive role model to guide them, somebody who believes in them and that they can rely on, will allow these youths to overcome their challenges and reach their full potential. Through mentorship, children can overcome their adversities, gain confidence, and set out on a path where they can thrive.
As a contributing member, you will join a special group of people who are making a difference – giving a child a Big Boost. Your contribution and generosity will have a positive impact on our youth, both now and in the future.
Studies show that for every $1 invested, it yields a $23 return to society as children advance into becoming young adults. Your investment will make a difference to the children of our community.
To become a member, we make everything very easy! Simply click the 'Donate' button of the category that most appeals to you and you'll be on your way to making a BIG impact!  
To learn more about a particular asset, click the '+' button under each icon.