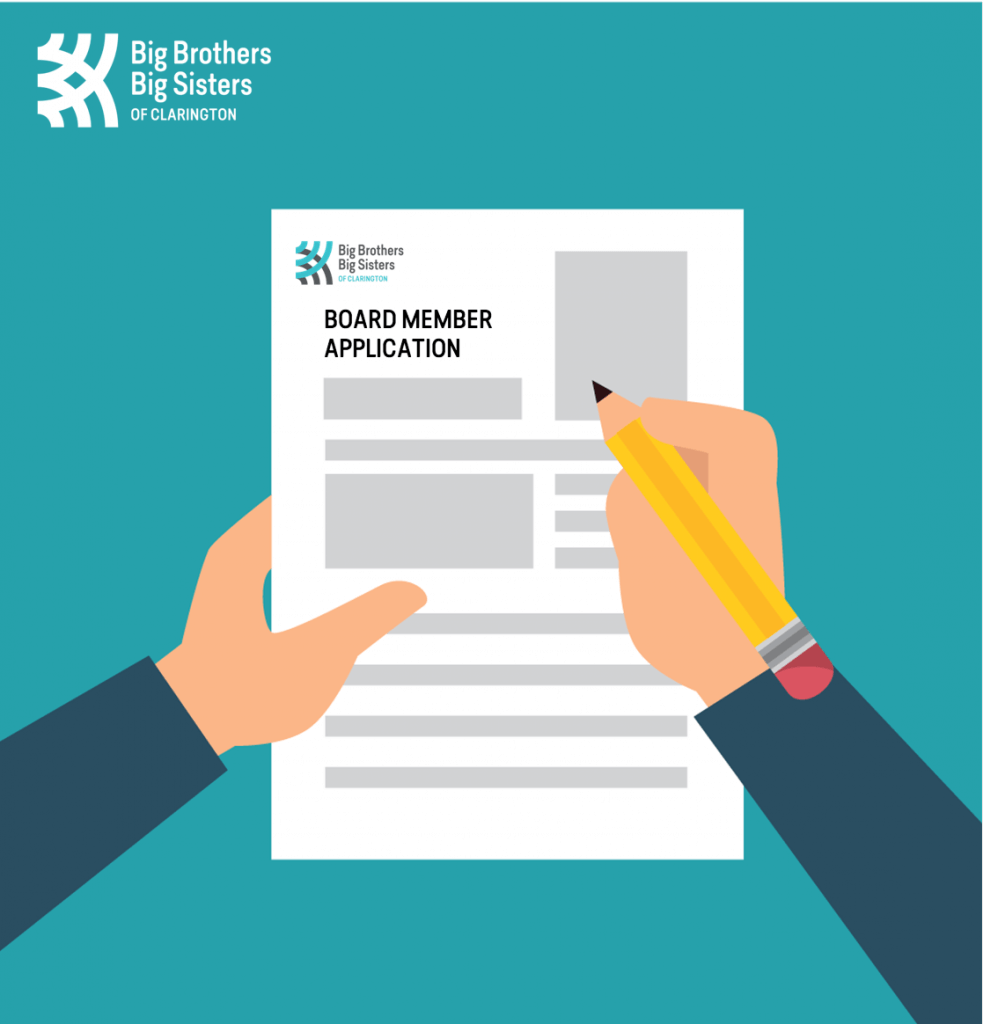 Big Brothers Big Sisters of Clarington (BBBSC), is actively seeking applications for volunteers to join our Board of Directors.  Dedicated and enthusiastic individuals are encouraged to apply.
Being a member of the board is challenging and rewarding; it requires commitment, leadership, decision making and integrity. Board members are required to have demonstrable ties to the Clarington community and must be able to commit to 4-8 hours per month for a three-year term and possess necessary skills required by the organization's recruitment task force. Board members are expected to participate in scheduled monthly board meetings, sub-committee task force groups and support the agency's fundraising activities and initiatives.
Big Brothers Big Sisters of Clarington, is a not-for-profit organization.  Our mission is to enable life-changing mentoring relationships to ignite the power and potential of young people.  Our vision is that all young people realize their full potential.
Ideal candidates will be professionals possessing skills that will enhance the existing Board. Previous board experience or non-for-profit experience is considered an asset.
Interested individuals are asked to email Darlene Brown, Executive Director of BBBSC at darlene.brown@bigbrothersbigsisters.ca. Please include your CV which outlines all applicable skills and relevant experience.