50/50 BiggerTogether Raffle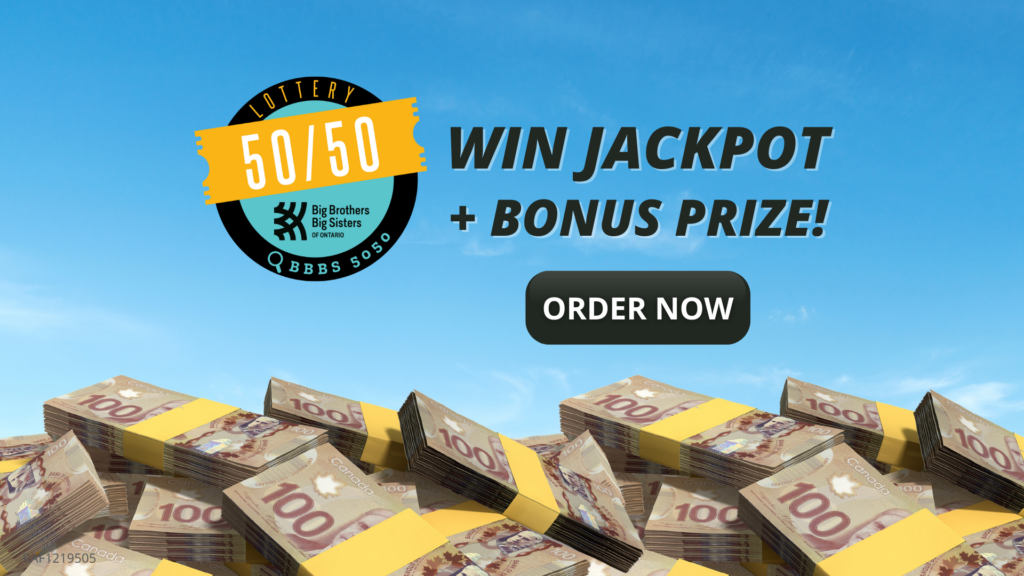 We're bigger together! By purchasing tickets, you're helping to support at-risk youth in your community.
Don't miss your chance to win the growing jackpot + bonus grand prize of $2,500 CASH! Make it a better year with a better you!
This program is being supported by several participating BBBSO agencies across the province and your support will go a long way to helping us here in Clarington to help at-risk children and youth in our community find a match with a nurturing, caring adult.
Ticket Pricing
10 tickets for $10
40 tickets for $20
200 tickets for $40
500 tickets for $75
To buy 50/50 tickets directly, click here.
 Please note: You must be 18 years of age to enter and you must be located within the province of Ontario to buy. You will be asked for your D.O.B. to confirm you are of legal age.
In addition, the winner is directly contacted immediately after the draw has taken place. Following this, the winner's information and ticket number will be posted on our social media and website.
For more information please email Chantal Penrose, Administrative Coordinator at chantal.penrose@bigbrothersbigsisters.ca or call us at (905) 623-6646.
[/vc_column_text]